SHOPPING
You'd think that after only three weeks of exchange I would still have all my clothes intact, unfortunately, that doesn't apply when you live Sey. My delightful little doggy loves to play and so do I but she also likes to eat all my clothes. In the third weeks I decided to take a stand, Cristina and I went shopping. we headed down the main street Triana and replaced all my clothes at a nice place called Lefties, Cristina also very nicely bought me an amazing puffer jacket.
FRIENDS
I continue to find new friends still and now am taking part in loads of cool activities with them, on valentines day we all went to get lunch in Triana and it was amazingly fun. I have been having a real-time with them in my life and am sure our newfound friendship can only get stronger.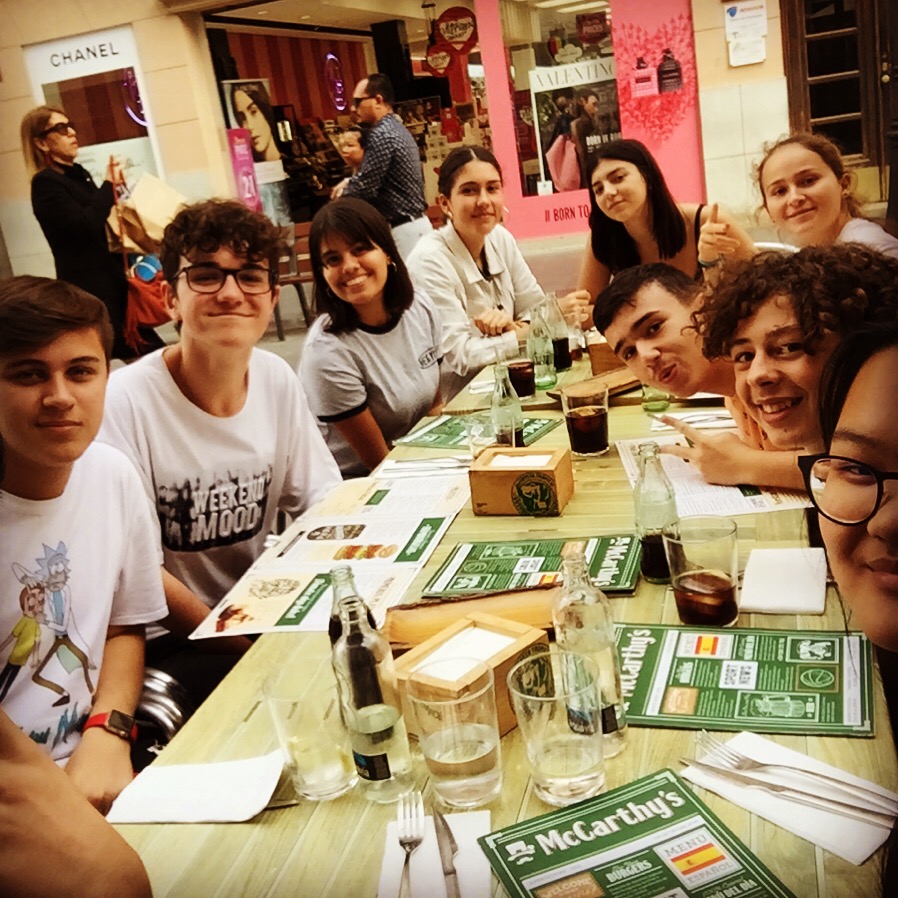 Every weekend since I have arrived here I have gone fishing with my host brother and father but until the 17th did I catch something, a month after my arrival I managed to catch a fish and a half. By that I mean my padre caught the first one and let me wheel it in and the second I caught by myself.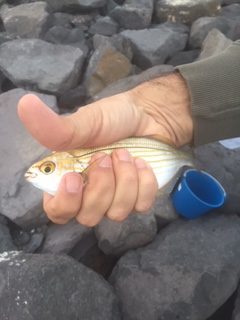 PLACES VISITED
Cristina´s Horse-riding club: at one point my sister Cristina had a horse riding competition which my family and I attended, it was really cool to watch and my sister is a really good horse rider. I also got to meet Joder who is an extremely friendly and tiny pony.
Club Nautico: This is the place where my Padre, Hermano and I go fishing. It is always peaceful ad interesting, with new people to meet every time we go. I look forward to going there every weekend!
Pablo's House: on the 22nd of February I was invited to the Birthday Party of my friend Pablo, Sixteen! We spent the afternoon eating pizza, singing, dancing and even going for a spontaneous walk to the supermarket. It was amazing fun and also very late when I got home, apparently, my friends didn't notice, as they called me again when I lay in bed at 12:40am.
CARNAVAL
All of February is dedicated to the Carnaval but when the end of the month approaches fast, its time for one last massive party. A few days till the end of February, some friends and I took our turn to go out to the Carnaval. We all met at Camilla's house to get into our costumes, (I was a policeman) and then went to Carla's for the final parade of the year. We watched the Queens of the Carnaval go past on their pedestals and then the drummer and dancers in procession, we of course dance as well.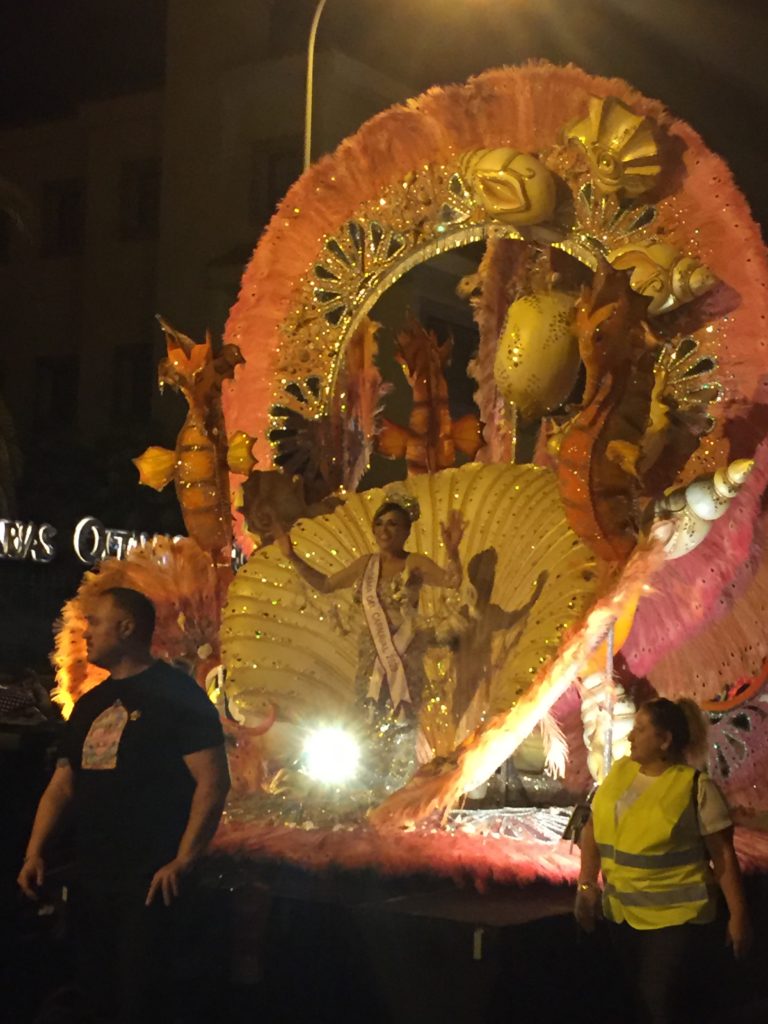 Next came the vehicles, buses and trucks that were pumping music to the night, especially Tusa (a very popular song here). It was great fun, when it died down we went upstairs to Carla's flat and continued our party waving out the windows to passing double-decker buses.
THE MONTHLY
"Have ever notice how Time despises you? It does whatever it can to not give you what you want. When you are in despair and wish for time to pass by, it turns to you and leers baring it's slowly rotting teeth. When you are having an amazing time, when you feel you are just getting the hang of whatever you are doing, Time reaches over your shoulder and pulls it from your excited clutch. Then Time laughs, it cares not for us or our wants, it cares for discomfort and annoyance. And yet, it makes no difference, for we have no power when it comes down to Time."