EXCHANGE OUTING
At the beginning of June, I found myself almost completely lacking in fellow exchange students in the Canary Islands with only Ludovica and I left to enjoy our exchanges. We decided that we wanted to meet up and enjoy our host country while we still could. we met on a Saturday morning at San Telmo park and as she hadn't eaten breakfast we made our way to Vaqueta and a cute little Italian cafe. Ludovica took me to many amazing places including the top of Santa Ana cathedral and the museum below!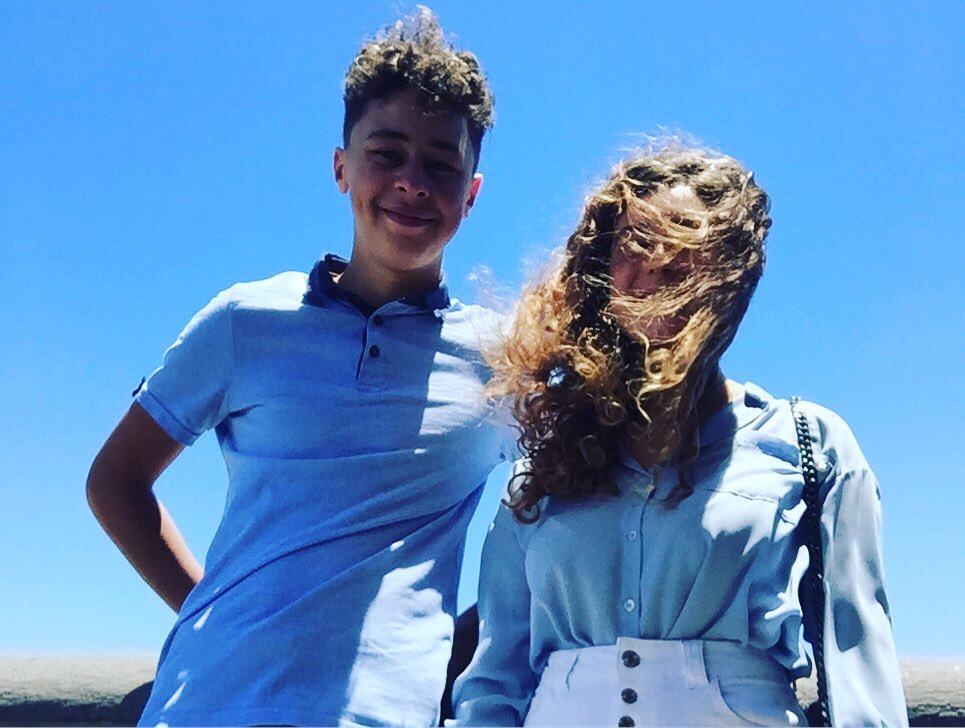 THE NORTH
After much planning and excitement, my host family and I went on the first real outing since we first went into quarantine, they took me to the place I had heard so much about and longed to visit, the north. I had heard of its massive sand dunes and epic beaches but has never seen them out of pictures and pamphlets of the Canary Islands, along with the Teide.
We got up early on a Saturday, packed the car with swimmers, sun cream, an umbrella and ourselves and headed out on an adventure! It was an extremely hot day, probably in the late thirties and the sand scorched our feet when we ran to the cool sand. We set up an umbrella and I spent the day swimming, throwing a ball of foil to my host brother, racing with Maria, listening to audiobooks, eating sandwiches and getting VERY sunburnt. I was surprised when this happened as the temperature was about the same as summer in Australia and I didn't get sunburnt then, I realised that it was probably because I had been inside for a start four months, unlike in Australia, and was very very pale.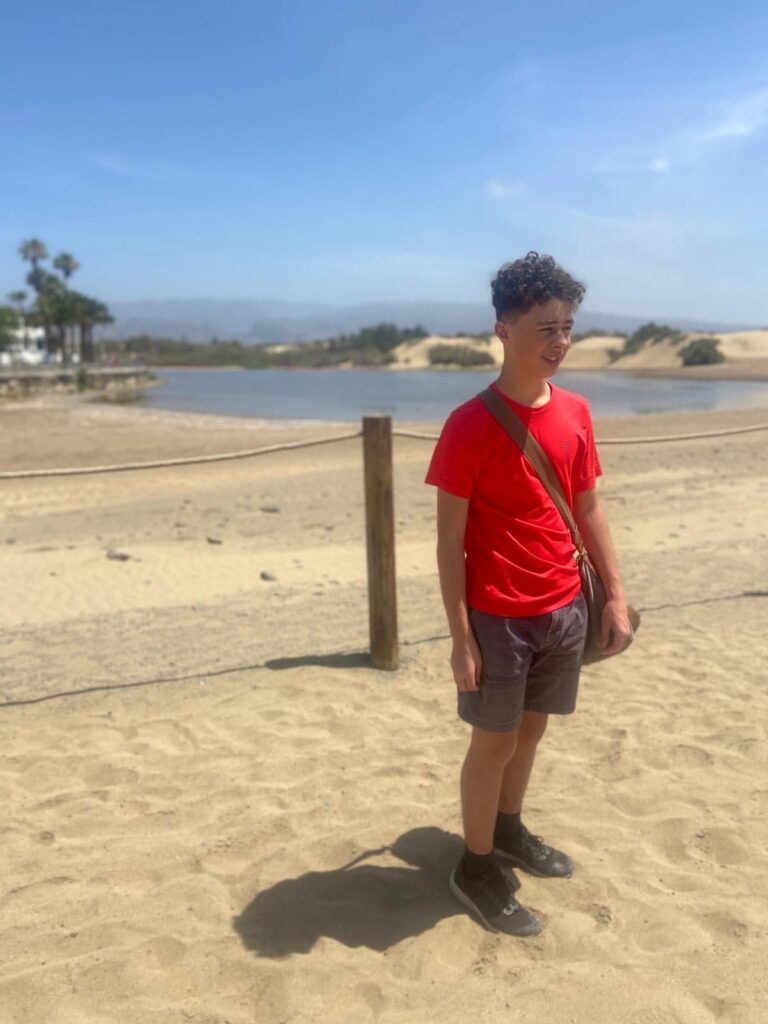 THE BIG SHAKE-UP
June was the month that turned my exchange around. After quarantine my host family and I were tired and was scared that the end of my exchange was coming fast, I was bored often and only did activities in the evenings which usually was going to the Club Nautico, a fancy boat club found at the centre of Las Palmas's boat industry, for a walk or fishing. As I knew the beginning of June would also bring the change of my host family which I dreaded as I didn't have one due to complications out of my control.
My host family helped me a lot, supporting me and trying to convince Rotary to stay with them through a compromise of me staying with José´s father in a house 200 meters up the street. There I could sleep and eat breakfast if I wanted to and then walk to the other house and spend the day with my host family doing epic stuff!
LAURA RETURNS
The 11th of June would bring a great change to my Exchange when my new host sister arrived in the terminal after a year-long exchange in South Carolina, USA. I had cleared my stuff out of the room the day before and had moved to my host grandpa's house. She arrived quite late so I spent my day setting up my new room and watching Game Of Thrones because most of the family had gone to pick her up from the Tenerife Airport and bring her back. In the evening my host Grandpa and I made our way to the Gran Canaria Airport to meet her, of course, she was really cool and I bet we will be great friends.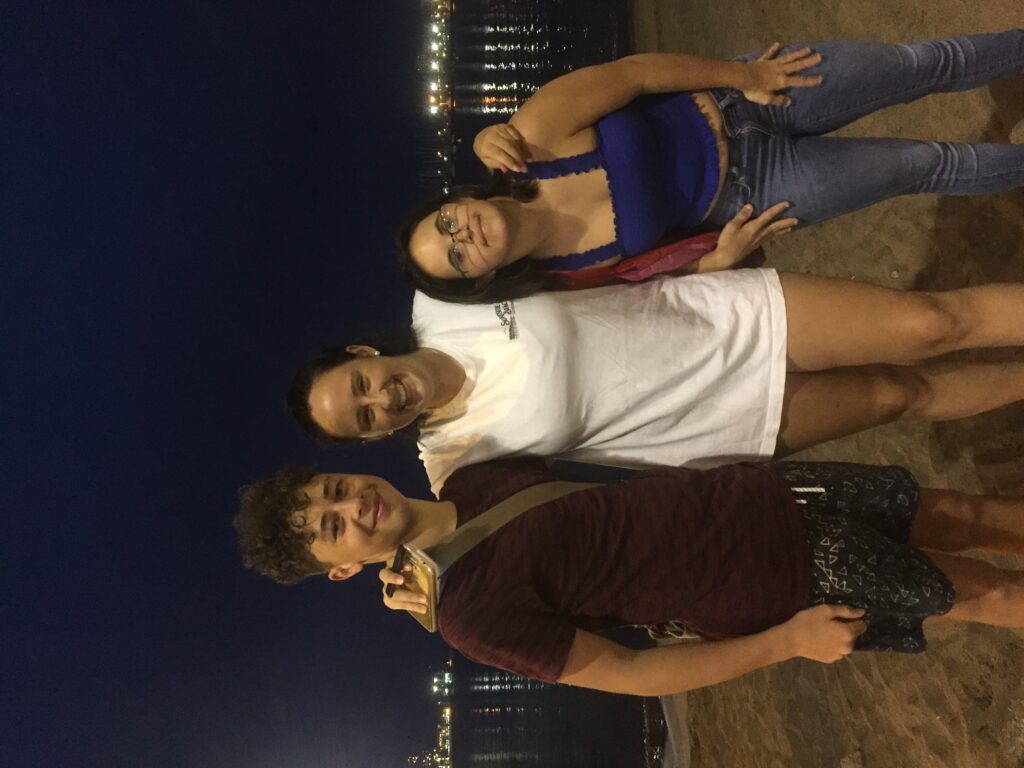 THE MONTHLY
"When you don't know how much time you have left on your adventure stop writing some blog and go out and experience the greatness of the world"