THE HOLIDAY HOUSE
After around four months of being stuck inside until the evenings, my host family and I hit a lucky streak! we were able to go and visit my host grandparents house in the centre of the island. It was about three or four times the size of the flat we lived in and was very good for all of us (especially Zoe) because it had a large garden full of lemon and orange trees, which of course, we ate. The first day was very sunny and pleasant, I was asked to help weed the garden and excepted enthusiastically, it had been a long time since I had laboured in anything and I kinda missed it. we weeded for maybe an hour and a half and then ate the food that Cristina had made with José and some other people, it was very good and filling!
Then it was time to relax, I lay on the grass and just enjoyed the sun. I hadn't realised how pale I was and was glad to get some vitamin D into my skin.
CUMPLEAÑOS FELIZ
The day before my birthday my family and I once again travelled into the centre of the island for a day of weeding, relaxing and spending time with family. At some point in the day, I was playing with when my host family surprised me, as I ran back to where they were gathered with Zoe how behind me and saw that they had laid out two birthday cakes!!! They sang Happy Birthday and we ate cake for the rest of the day, when we got home I had an amazing sleep because I was so happy.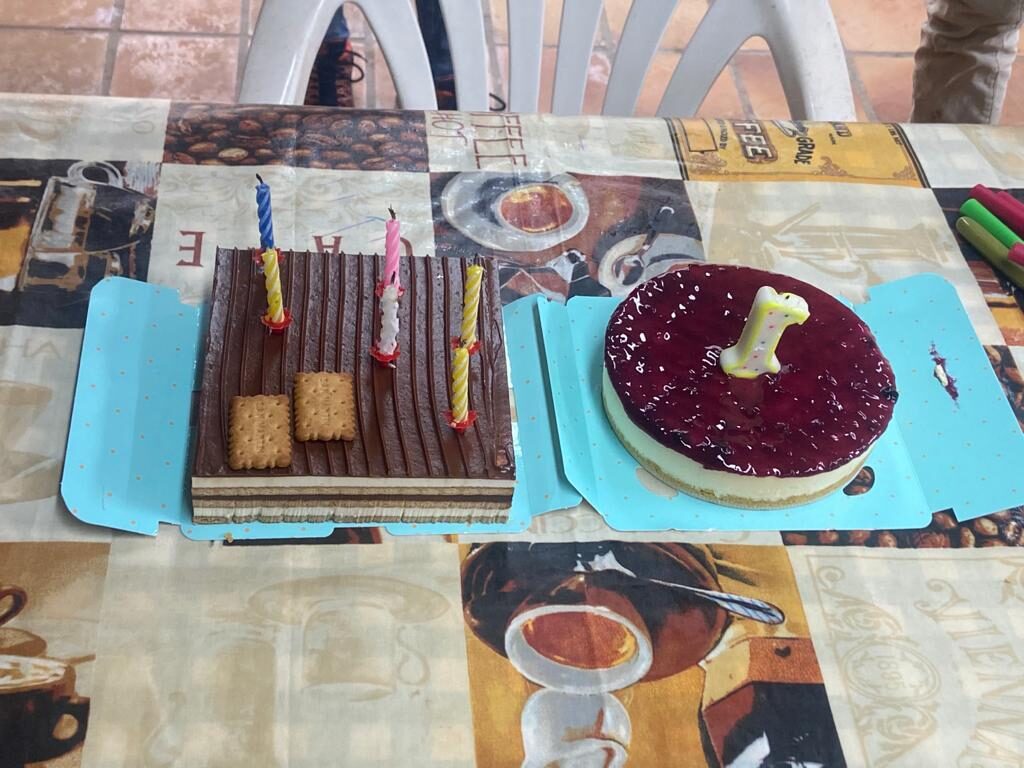 Later that day I also received another present from my immediate family which, to my pleasure, was a Walking Dead Risk board game! My family knows that I am in love with the Series "The Walking Dead" and combined it with my favourite board game "Risk" pretty great family right?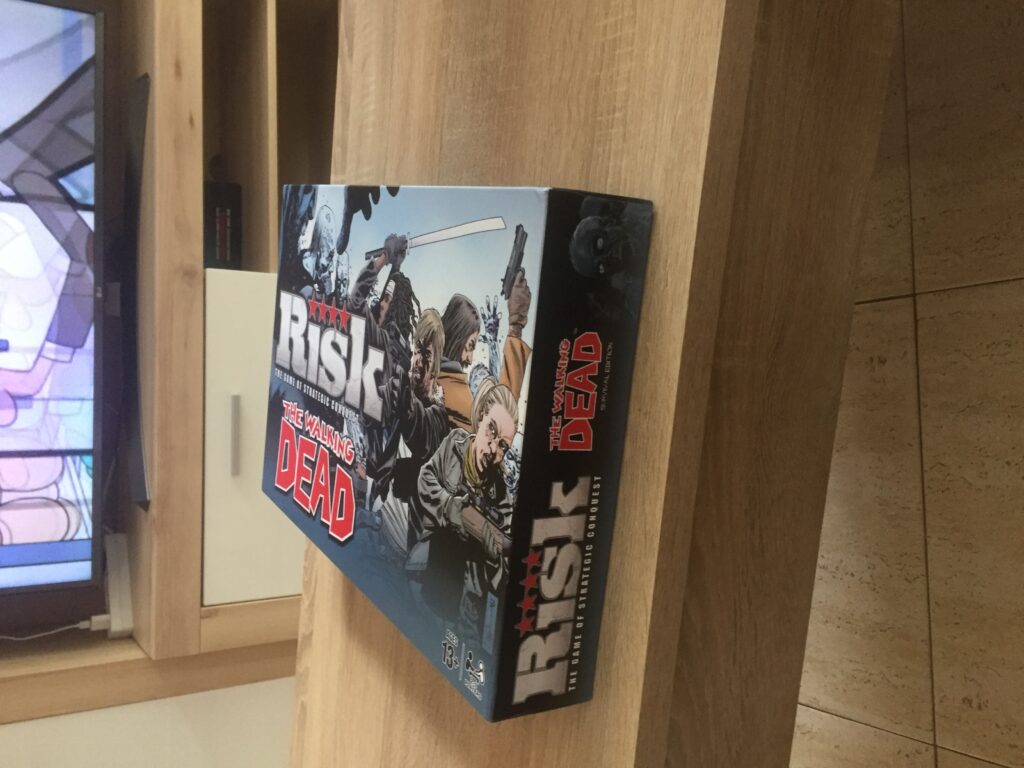 That afternoon I cooked my favourite dish, Pavo con Papas (turkey with potato) and it was good.
THE SOUTH
Around the 28th my family treated me to a day at the beach, together we drove to the other side of the island known as the south. It has amazing beaches, sand dunes and a lot of sun & ocean. We set up our umbrella and spent the day swimming, eating sandwiches, sunbaking, getting a lot of sunburns, and listening to The Hunger Games audiobook. By the end of the day I was more Sunburnt than I had ever been, I put this down to how pale I was after spending virtually four months inside and severely lacking in vitamin D. It was very fun and apart from that I also got to learn more about the difference between Spanish and Australian beaches and saw ANOTHER Rotary sculpture, they're everywhere!
THE BBQ
We continued to go to the central island house for the rest of the month, my host grandparents got a BBQ and at first, it didn't work which turned out to be because it had been made wrong in the factory. We took it back and replaced it with a bigger better version, it took both Jose's and I about an hour to put it together but by the end, we had an epic working BBQ to cook our lunch on.
THE MONTHLY
"Though your appearance should not matter when it comes to what others think it can help you feel happy if you like the way that you look. Never care what others think about your appearance, only what you think."
In other words: I love My new haircut!